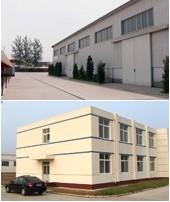 JIANGYIN HIGHER ONE TRADE CO., LTD. has our own
factories which manufacture compact spinning spares,
also we can provide all kinds of textile machinery parts.
Our team has experienced in textile industry for more
than 30years, also we can provide sourcing service,
take responsibility to collect information and samples
for clients. We are sincerely expected to be one of your
perfect long-term business partner!